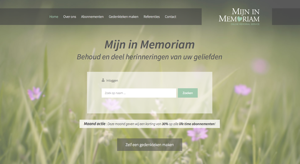 An online memorial service, that was where Albert from Mijn in Memoriam was looking for. We wanted to base the CMS on WordPress. But no plugins that could do such a job could be found.
The QURL solution
Based on a few extra Custom Post Types, a special for this purpose written member and subscription system and design of custom templates, the job could be done.
Like Dynamic Widgets? Like my FB!
All about QURL