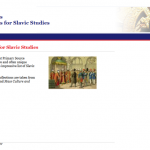 Primary Sources, an unmistakable and many times underestimated source for scientific research. Very old books (starting 15th century) brought together and made available online.
The keys are the MARC21 or EAD metadata and the large amount in number and size of images.
The QURL solution
MARC21 is a highly customizable and very extended format for describing metadata of monographs (books). To prevent overkill for the common user, the metadata is consolidated into a a more useable format. To prevent long waiting times for the images to download, but to keep a high quality to be able to actual read the image the images are converted to DjVu format.
Like Dynamic Widgets? Like my FB!
All about QURL